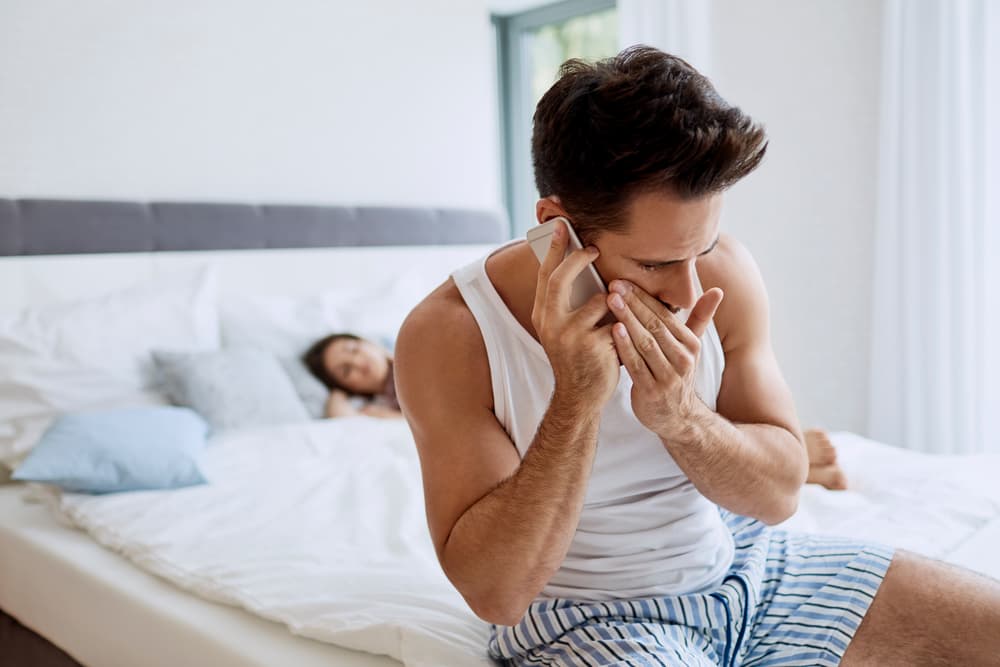 Romantic love is such an amazing feeling. However, it's also fragile and ought to be protected at all costs. Some couples even resort to monitoring each other's cellphones whenever they're apart. Apart from ensuring that your partner is safe, learning how to track your boyfriend by phone number can help you discover whether or not he's cheating.
Table Of Contents
How to Use Localize.mobi to Track His Phone with Number?
You're probably curious by now: how can I track my boyfriend's cell phone with phone number?
Localize.mobi is an effective geo-tracking platform that allows users to monitor their loved ones' whereabouts using their mobile phone number.
Apart from being remarkably affordable, this service works on any phone type – including old phones. You can use Localize.mobi to conveniently locate your boyfriend wherever he might be.
Localize.mobi easily traces your target user's precise location without disclosing your identity. It works on all operating systems, network carriers, and counties, making it the most effective tracking tool on the market.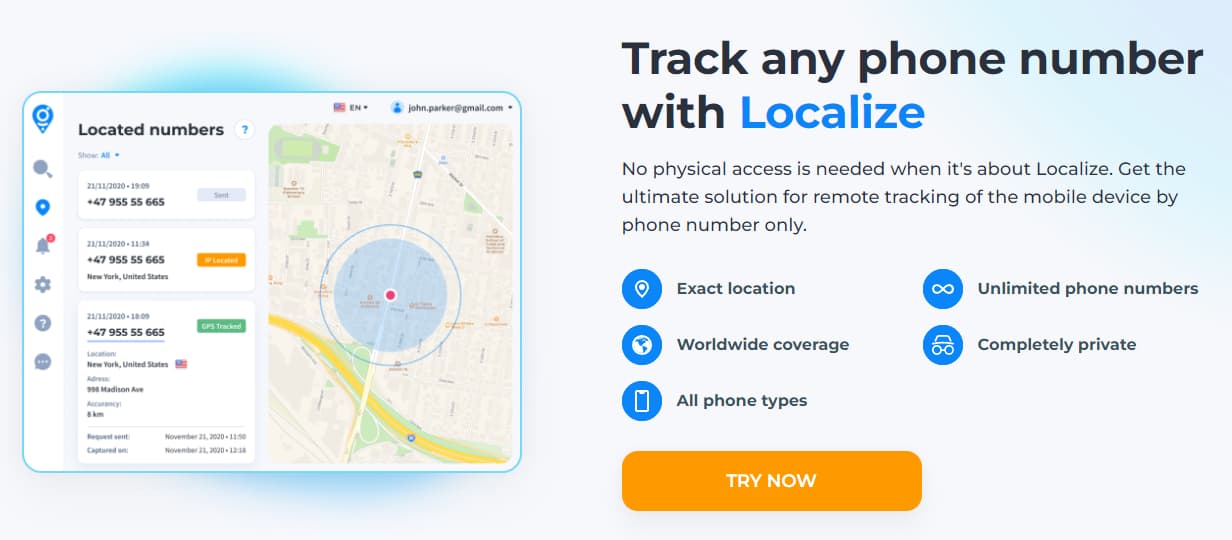 Here is a step-by-step guideline on how to track your boyfriend's phone number using Localize.mobi:
Visit https://localize.mobi/ on your preferred browser
Enter your boyfriend's phone number in the empty field
Create a unique text message containing the tracking link
Send the message and wait for your bf to click the link
Start tracking their exact location
The main advantage of using this service is its discretion: your identity will always be kept hidden to prevent your boyfriend from suspecting that you're tracking his location.
In addition, you don't need to download any app on your phone to start utilizing Localize.mobi.
Other Tracking Methods That May Come in Handy
There are some alternative techniques you can use to track my boyfriend by phone number for free. Let's discuss these methods below.
1. Hire a Private Detective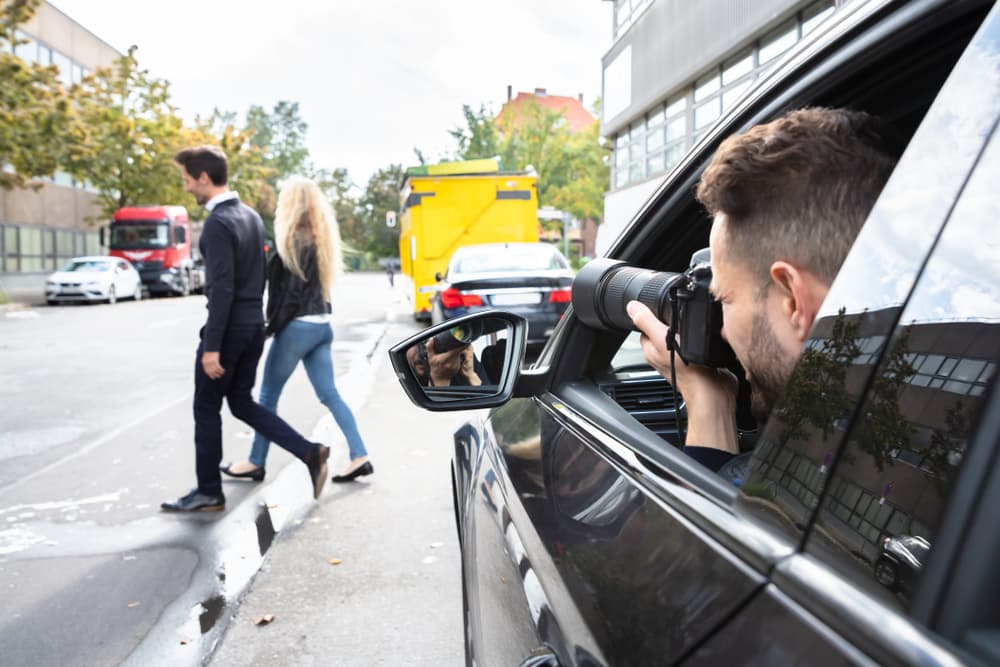 Hiring a private investigator can help you gather sufficient evidence of your boyfriend's infidelity. However, be prepared to pay an arm and a leg for this service.
Private detectives can take weeks or even months to monitor your boyfriend and collect ample proof of his unfaithfulness. Before pursuing this solution, ensure you get credible leads from friends and relatives who have used PI services in the past.
Aside from being ridiculously expensive, working with a private investigator is relatively risky because he/she could end up using the information about your cheating partner to blackmail you.
2. Use Pre-installed Apps
You can also use some pre-installed apps to track your boyfriend's location. These apps include Android's Find My Device and Apple's Find My iPhone.
Google has a unique tracking solution known as Find My Device that can be installed from the Play Store. However, you must be aware of your bf's Gmail credentials to use this feature.
Follow these simple steps to track your boyfriend using Find My Device:
Get physical access to his phone, turn on location sharing and install "Find My Device"
Visit https://www.google.com/android/find using your phone's default browser
Sign in using your boyfriend's Gmail login details
Select the specific device you wish to track
Start monitoring his real-time location on a map
On the other hand, iPhone users can utilize a pre-installed app called Find My iPhone to locate their loved one's whereabouts. This method also requires physical access to your target device for the initial setup.
Here's how to track him using Find My iPhone: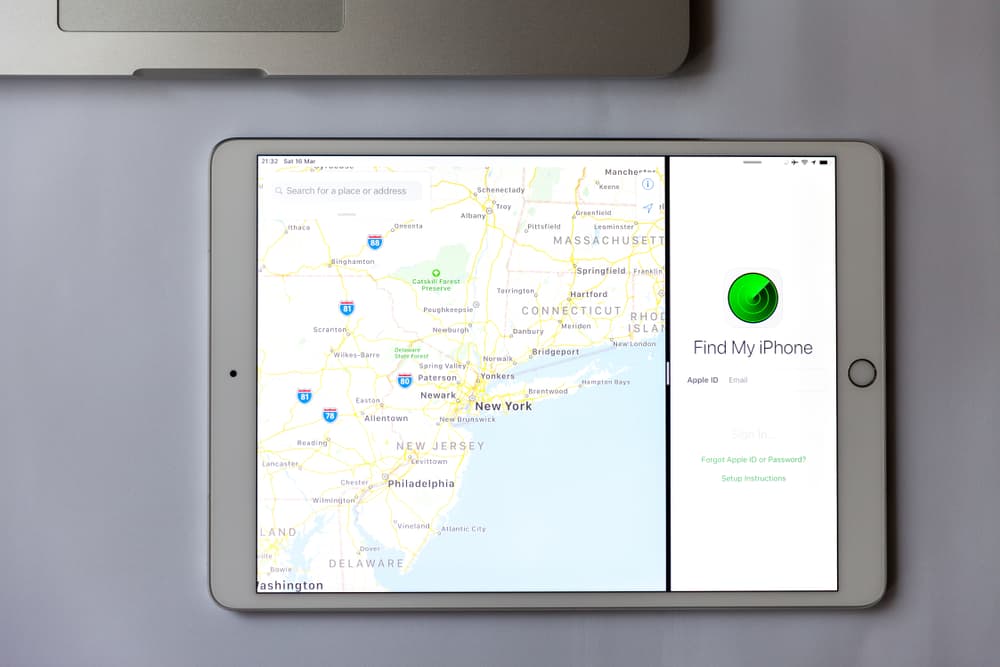 On the target device, go to "Settings" and tap iCloud > Turn on Find my iPhone
Visit iCloud's official website on your PC browser
Log in using your boyfriends' Apple ID
Once you're signed in, select the option labeled "Find My iPhone"
Choose the particular device that you want to track
Start tracking your boyfriend's live location
Conclusion
Learning how to locate my boyfriend by phone number is a sweet gesture that signifies your undying love for them. After all, their safety should always be your top priority. After conducting lots of research, we've found Localize.mobi to be the most effective geo-locating service today.